Asian Massage
Hi and welcome to the best, longest established sensual oils massage in Colchester.
At one of the lowest prices, you will find locally, coupled to a rotation of stunning, attentive, but highly skilled and professional young massage therapists, clean, comfortable and discreet premises, we have it covered. It is very simple, you call and we tell you our availability and current therapists. You make your booking and enjoy an unhurried, pampering experience, one you will remember forever and long to repeat again and again. It is without exageration that we can boast so many repeat customers.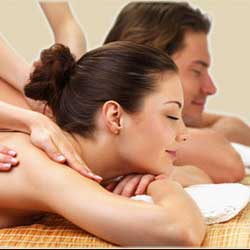 Whether you are after a pampering, sensual oils massage, a deep tissue or sports massage, a head or foot massage, or a hot stone massage experience... here at Oriental Flower Massage Colchester, I can assure you a massage experience you will certainly want to repeat, again and again.
Our rates are very competitive so treat yourself and give us a try, next time you decide to have a massage in Colchester. With our stunning staff, convenient location and friendly service, why go anywhere else? We are literally a minute away from nearest train station, just a few minutes walk from town centre.
We are very conveniently located close to Colchester Town Centre, with nearby parking. Our premises are clean, cosy and discreet. A 30 minute sensual oils massage will cost you from only £30, or give yourself
60 minutes of pampering from just £50. The experience you have been dreaming of, searching for, is just a single telephone call away... make it soon. Toilet and shower facilities, along with a drink (if you desire) are of course available, just ask us. We are totally independent.
Call us now - click the phone icon.